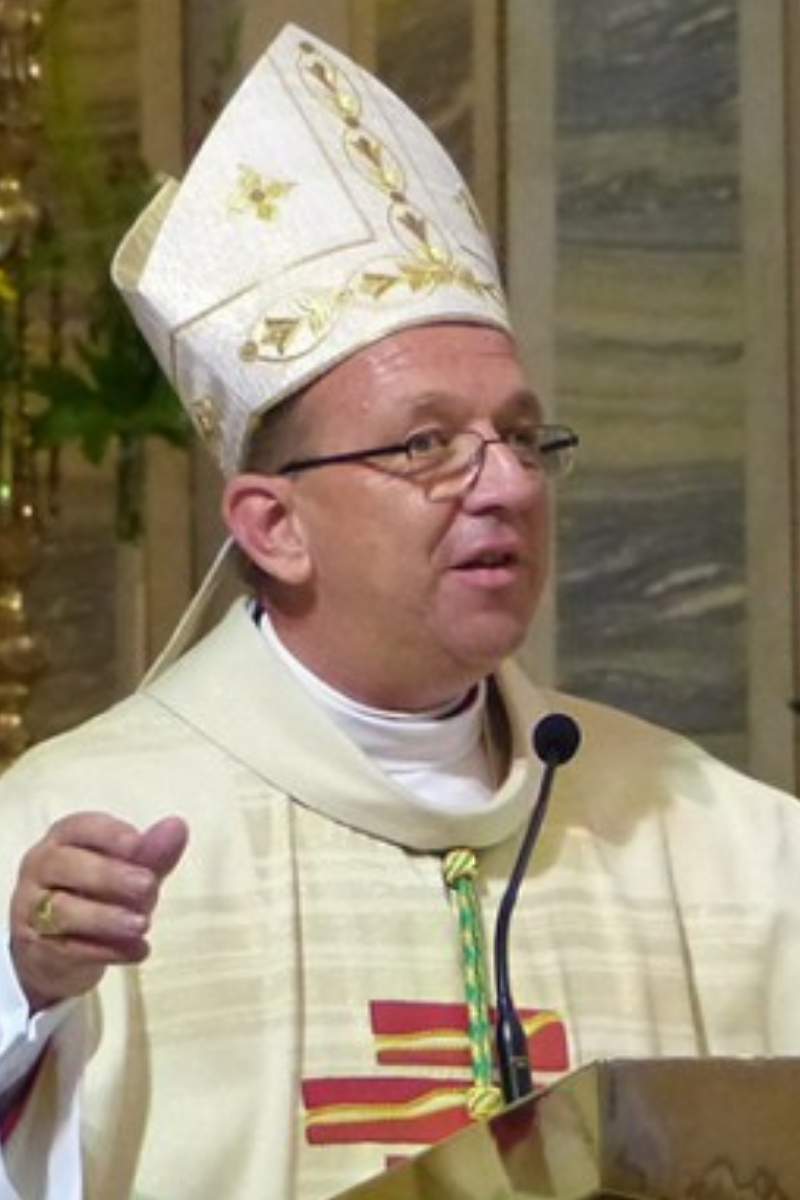 MOST REV TOM DEENIHAN
Bishop Tom Deenihan is a native of Cork and, after attending Saint Patrick's College, Maynooth, was ordained to the Priesthood
on 1 June 1991 by Bishop Michael Murphy, the then bishop of Cork and Ross. Bishop Deenihan served in a number of positions in the Diocese of Cork and Ross. He was curate in the parish of Glanmire from 1991 to 1994, was on the staff of Saint Goban's College, Bantry from 1994 to 2003 during which time he also served as curate in Ballydehob, Kealkil and Bantry.
In 2003, he was appointed Diocesan Advisor for Post-Primary Religious Education and in 2006 he was appointed Diocesan Education Secretary and Diocesan Education Secretary.
In 2017, Bishop Buckley appointed him a Canon of the Cathedral Chapter in Cork. In 2013, he was appointed Acting General Secretary of the Catholic Primary School Management Association and, in 2016, Acting Secretary of the Council for Education of the Irish Episcopal Conference. He has been involved in many Education enterprises and holds a Masters and Doctoral Degree in Education.
On 18 June 2018, Pope Francis announced his appointment as Bishop of Meath in succession to Bishop Michael Smith. On 2 September 2018, Bishop Deenihan was Ordained Bishop of Meath in the Cathedral of Christ the King, Mullingar. The Ordaining prelates were Archbishop Eamon Martin, Archbishop of Armagh, Bishop John Buckley, the Bishop of Cork and Ross and Bishop Michael Smith, the Emeritus Bishop of Meath.
most rev michael smith
A native of Oldcastle in County Meath, Bishop Michael Smith was born in 1940. Following education at St Finian's College, Mullingar and the Pontifical Irish College, Rome, he was ordained a priest 1963.
He attended all 168 days of the Second Vatican Council. He and eleven other young priests prepared the official record, having been appointed as a recording secretary to the Council.
Returning from Rome he served in the Cathedral Parish of Mullingar, as chaplain to St Loman's Hospital and as secretary to Bishop John McCormack. He was ordained an auxiliary bishop of Meath in 1984 and co-adjutor Bishop of Meath on 10th October 1988.
The appointment of Canon Tom Deenihan as his successor was announced on 18 June 2018.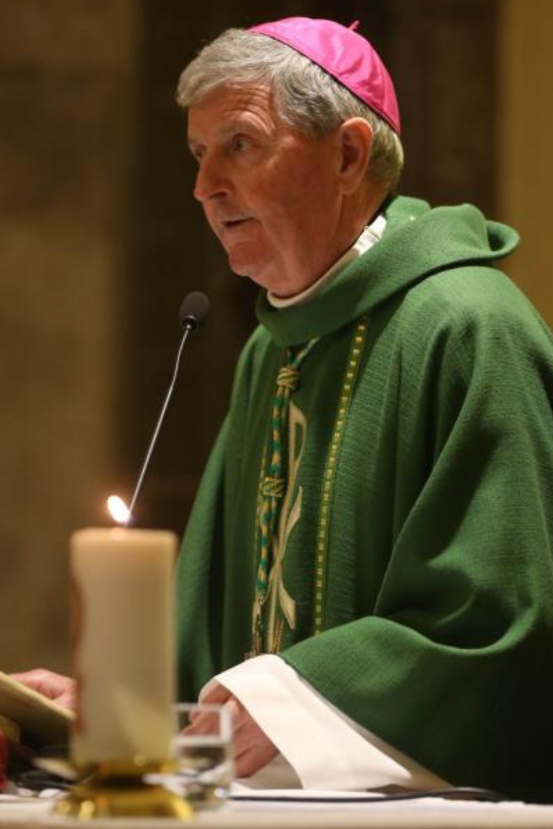 Copyright©2021 Moynalvey Kiltale Parish