4th of December - Sunday
SECOND SUNDAY OF THE ADVENT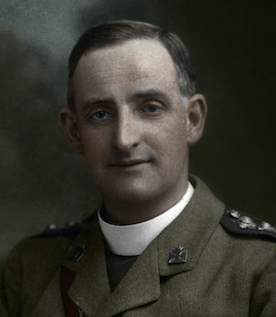 PARISH RETREAT
Our Parish Retreat will take place on 15th - 17th December, led by Fr Declan Hurley. This is a great opportunity to spiritually prepare your heart for Christmas by getting confession and increasing our faith.
ADVENT
Beginning the Church's liturgical year, Advent (from, "ad-venire" in Latin or "to come to") is the season encompassing the four Sundays (and weekdays) leading up to the celebration of Christmas.
The Advent season is a time of preparation that directs our hearts and minds to Christ's second coming at the end of time and to the anniversary of Our Lord's birth on Christmas. From the earliest days of the Church, people have been fascinated by Jesus' promise to come back. But the scripture readings during Advent tell us not to waste our time with predictions. Advent is not about speculation. Our Advent readings call us to be alert and ready, not weighted down and distracted by the cares of this world (Lk 21:34-36). Like Lent, the liturgical color for Advent is purple since both are seasons that prepare us for great feast days. Advent also includes an element of penance in the sense of preparing, quieting, and disciplining our hearts for the full joy of Christmas.
Fr William Doyle SJ
Bishop Deenihan promulgated an Edict announcing that he was opening the Cause for the Beatification and Canonisation of the Servant of God, Father William Doyle SJ (1873-1917). The Opening Session of the Cause will take place at the Cathedral on Sunday 20 November 2022 at 5pm, following Sung Vespers of the Solemnity of Christ the King.
Father Doyle is renowned for his holiness and heroism and, though he died over a hundred years ago, his reputation for sanctity and intercessory power endures and devotion is stronger than ever throughout the world. A whole new generation is discovering him and he is winning the hearts of young Catholics who are impressed with his heroic spirit, his vibrant personality, and his intense spiritual life.
Father Willie's connection with our diocese is an important one. He entered the Jesuits at the college in Rahan in March 1891 and the two years he spent there were among the most formative in his life. It was there, in May 1893, he made the Oblation of his life, through the hands of Mary, to live a life of martyrdom even to the point of physical martyrdom. Not only did Willie remain faithful to that offering but his death on the battlefield as a 'martyr of charity' on 16 August 1917, as he was trying to save two wounded soldiers is seen by many as the consummation of that offering. The official website for his Canonisation offers details on his life, holiness, and sacrifice, see: williedoyle.org.
Adoration
A speaker from the Eucharistic Adoration Apostolate will speak about Parish Adoration at all masses on Saturday 3rd, and Sunday 4th December. To maintain this great tradition in our parish, we urgently need more people to be generous with the Lord and to commit as an individual or as a family to a weekly hour of Eucharistic Adoration. On that weekend you will get an opportunity to enrol for weekly adoration.
Parish Remembrance Mass
A Remembrance Mass for those who died and whose funeral mass was celebrated in the parish this year,
will be held on Thursday 24th November @ 7pm, in Moynalvey.
Memorial List of Death
Envelop included in your box of building Found Boxes or Envelops are at the back of the church. The mases for deceased of your family will be celebrated every first Friday of the month during year and every Friday of November.
Reembrace Space in our church during November where you can place a photo or memorial card.
My name is Norma O'Brien and I am the admin manager of ALHomecare. We provide live-in carers for the elderly in your area. Our service enables elderly people to continue on living in their own home and in their own community, and postpone the need for nursing home care for longer. We have been providing this service for more than 8 years now and we currently have more than 220 live-in carers working in Ireland. We regularly get calls from families who saw our ad in their parish newsletter. This shows that our notice is of real interest to parishioners and I would like to ask you to please include our notice in your next 3 weekends newsletters/notices. Elderly care can be very expensive but it doesn't have to be. Because our carers are live-in and the family provides the carer with a reasonable salary and accommodation and food, the cost is actually very affordable, especially in comparison to nursing home care or private visiting carer services. We would really appreciate it if you could include the following information in your next 3 newsletters: Affordable Live-in Homecare provides live-in carers for the elderly in your area. If you are looking for a live-in carer for your relative, please call Eileen or Tom today on 087 991 6791 or 087 744 0729. Our website is www.alhomecare.ie And if your parish has a Facebook page, can you please post the above message there also. Thank you very Kind regards, Norma O'Brien - Admin - Affordable Live-in Homecare
Meath Diocesan Pilgrimage to the Holy Land
The 21st consecutive Meath Diocesan Pilgrimage to the Holy Land under the auspices of the Bishop of Meath, Most Rev. Tom Deenihan, DD with pilgrimage directors Sr. Consilio Rock, Fr. Dwayne Gavin and Fr Gerry MacCormack will take place from March 6th—14th 2023. A grace filled opportunity to walk in the footsteps of the Lord and encounter the living stones of the Holy Land. It is the pilgrimage of a lifetime. Cost €2195. Booking with Navan Travel, Bridge Street, Navan at 046 9068600. Enquiries to Kingscourt Parish Office at 042 9667314.